Her House (Narrative)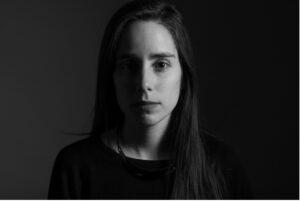 About the Director
Maria Alice Arida is a Brazilian director with an M.F.A. in directing at the American Film Institute (AFI). Her AFI thesis film INSTINCT has won 12 awards and has played in over 30 festivals including BFI Flare and AFI FEST.
Maria has directed music videos, commercials and short films in genres such as thriller, drama and coming of age. Arida is currently attached to direct the feature film OVER THE EDGE written by Peter Iliff (POINT BREAK). The film is in the process of casting and will be shot in the US. In addition, Maria is post production for her documentary FUGA about a Brazilian photographer.
Maria is represented by CAA and Lit Entertainment Group.
Synopsis
A 15-year-old Jewish survivor, comes back to her village in Poland after the war looking for her family. Instead, she finds an older woman, living in her house. The woman tells Hannah she's mistaken. She has lived here for decades. We soon begin to wonder: has the fog of war clouded Hannah's memories? Or is the woman gaslighting her? If this is really Hannah's home, what exactly are the woman's true intentions?
Director's Statement
When we think of the Liberation, we often picture: celebrating crowds. Brave soldiers. The shaking of this world's foundations, finally coming to an end. But for Jews who made it through the Shoah with their lives, a new struggle was just beginning: the struggle of surviving. These survivors lost everything– their loved ones, their community and their homes… Her House is inspired by the true stories of Polish Jews, who survived the war, only to be lied to, threatened or even murdered when they returned to their villages. These survivors came home looking for their families, but they found strangers living in their homes. Over 2,000 Jews were killed when they returned to their villages after the war. Our creative team pulled inspiration from our own Jewish families, in crafting a drama rooted in real emotion. However, we also utilize genre and thriller elements, to immerse the viewer in the intense and visceral fears of our protagonist Hannah. As she questions her own memory and experience, we do, as well. When she must escape, we experience her survival. We believe that in order to protect our future, we must remember and learn from the past. HER HOUSE in an homage the Jewish people who survived and the ones who we lost. We tell their stories so they are never forgotten.