Sound of Survival (Documentary)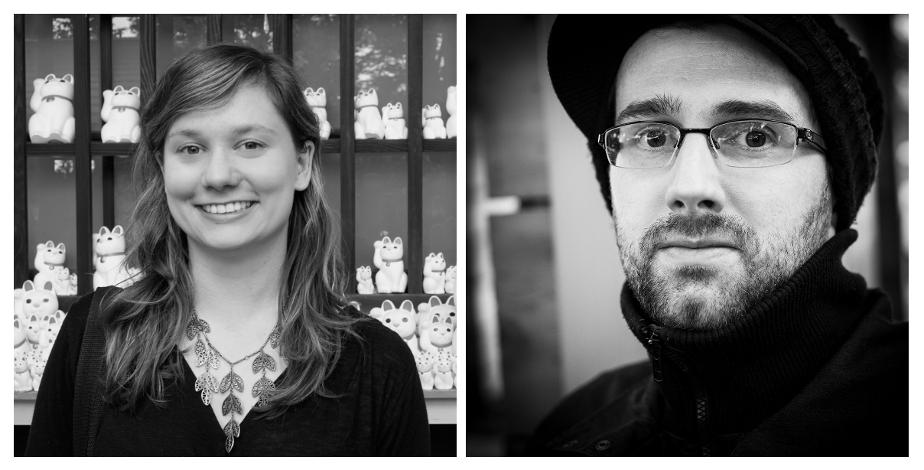 About the Directors
Kristina Budelis is an award-winning filmmaker and media entrepreneur. She helped start and run the video and film department at The New Yorker, where she produced and directed dozens of short films. Her films have also screened on NBC, Peacock, Vogue, and at festivals worldwide. She is also the cofounder of KitSplit, called "The Airbnb of Cameras" by Fast Company, and was named a Forbes "30 Under 30" media entrepreneur.
Leandro Badalotti was born in Brazil, where he produced and edited two feature documentaries that premiered on public television. He contributed his production talents on the Emmy-nominee documentary "A Darkness Visible." Recently, Leandro edited and co-produced the award-winning feature documentary "Thao's Library", which premiered in AMC Theaters nationwide and is now available on Netflix. Films he's edited and co-directed have also screened at Tribeca and Oscar-qualifying festivals; on The New Yorker; and on Peacock.
Synopsis
This animated short documentary will tell the extraordinary story of Anita-Lasker Wallfisch: a cellist, a Holocaust survivor, a great-grandmother, and the last surviving member of the Women's Orchestra of Auschwitz. Through visuals and Anita's poetic voice-over, we learn of the unlikely turns of fate in Anita's story; her unwavering resistance; and the indomitable strength of music and the human spirit against adversity and across generations.
Directors' Statement
I came across Anita's story a few years ago, when I was doing a freelance project with The Starling Lab and The Shoah Foundation. We've always been interested in the power of art and music to transcend, and Anita's story resonated immediately. We know we had to work on this story. We had the great honor of speaking to Anita, and interviewing her remotely, on Zoom in July. She is 98 now. She's done a lot of interviews in her lifetime, but she worries they have been mostly viewed by historians. And she worries about the rise of antisemitism. We know the power of stories like Anita's—and we know they are needed now more than ever. We are so appreciative that the Claims Conference has created a grant to support and elevate important stories about the Holocaust.