No Choice (Narrative)
About the Directors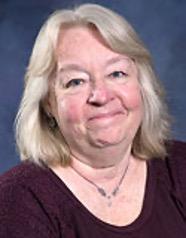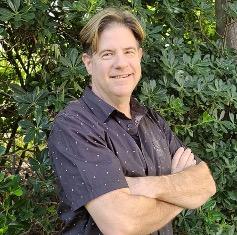 Cynthia Riddle and Peter Hunziker are a writing, producing, and directing team. Cynthia has an MFA, and Peter, a BA, in Film Production and Screenwriting from UCLA. While at UCLA, they won the Coca Cola Refreshing Filmmakers Award and their short film screened in 14,000 theaters nationwide. They were Directing Finalists in Project Greenlight, and Nintendo/ Universal Studios' Eternal Darkness competition. They have written films including CBS/ Hallmark Hall of Fame Crossroads: A Story of Forgiveness, Puppy Love for Hallmark Channel, Poisoned Love which won Best TV Movie Leo Award, and Romeo & Juliet Killers, currently streaming on Tubi. They've won screenwriting competitions: WGA's Paris Residency Autumn Stories, WGA's TV/ Feature Writer Access Projects, Screencraft's Jamaica Residency, Finalists in AMC/Austin Film Festival, Sundance Episodic Story Lab, and Humanitas' New Voices. Cynthia is on the Board of the LA Femme International Film Festival. Cynthia and Peter are represented by Zero Gravity.
Synopsis
Hanna Bloch is pregnant… at Auschwitz, where pregnant women are routinely killed. And Hanna's husband is unaccounted for. They wanted children, but not here, not now. Hanna has no choice—she must terminate her pregnancy to save her own life. But who can she trust? This is the harrowing true story of an abortion, secretly performed by Jewish prisoner, Dr. Gisella Perl, who helped Hanna become one of only 9% of Jewish survivors of Auschwitz.
Directors' Statement
When we read Hanna's memoir, we knew immediately that we had to tell her powerful story. It was unique—a story of the Holocaust we hadn't heard before. Pregnant and alone at Auschwitz, with her husband missing, Hanna's struggle is one of a strong-willed, resilient woman who did what she had to do to survive in the face of unimaginable circumstances. The horrors of Auschwitz were compounded for Hanna since being pregnant was a certain death sentence. Yet this is a story about the immense courage of two women—Hanna and Dr. Gisella Perl, who risked her own life to save Hanna's. Despite being strangers, these two women's faith in one another saved them both, and they would go on to survive and thrive. We became personally invested in Hanna's story through our close friendship with her daughter, Julie. And we find ourselves increasingly alarmed at how the horrors of the Holocaust seem to be viewed as some ancient past. As writers and filmmakers, we feel compelled to tell Hanna's story now, when it seems the world is in danger of forgetting the lessons of the Holocaust. We have been horrified reading news accounts of the recent rise in antisemitism and fascism. We fear the words "Never again" are losing their meaning. This, combined with the overturning of 50 years of precedent in Roe v. Wade and the loss of choice for women in making their own healthcare decisions, makes Hanna's story as relevant today as it was when she lived it. Hanna's is a deeply personal story that is timely, and we are honored to be telling it.