A Jewish-Hungarian concentration camp prisoner sets out to give a child he mistook for his son a proper burial.
---
Background
October 1944, Auschwitz-Birkenau.
Saul Ausländer is a Hungarian member of the Sonderkommando, the group of Jewish prisoners isolated from the camp and forced to assist the Nazis in the machinery of large-scale extermination.
While working in one of the crematoriums, Saul discovers the body of a boy he takes for his son.
As the Sonderkommando plans a rebellion, Saul decides to carry out an impossible task: save the child's body from the flames, find a rabbi to recite the mourner's Kaddish and offer the boy a proper burial.
Director
László Nemes was born in 1977 in Budapest, Hungary. After studying History, International Relations and Screenwriting in Paris, he started working as an assistant director in France and Hungary on short and feature films. For two years, he worked as Béla Tarr's assistant and subsequently studied film directing in New York.
Son of Saul is his first feature.
Awards
Year
2015
Film Type
Drama
Film Length
1 hour 47 minutes
Director
László Nemes
Screenplay
László Nemes
Clara Royer
Producer
Gábor Rajna
Gábor Sipos
Cinematography
Mátyás Erdély
Editing
Matthieu Taponier
Production Design
László Rajk
Costume Design
Edit Szücs
Sound Editing & Sound Mixing
Tamás Zányi
Casting Director
Éva Zabezsinszkij
Dialogue Coach (Yiddish)
Mendy Cahan
Starring
Géza Röhrig
Levente Molnar
Urs Rechn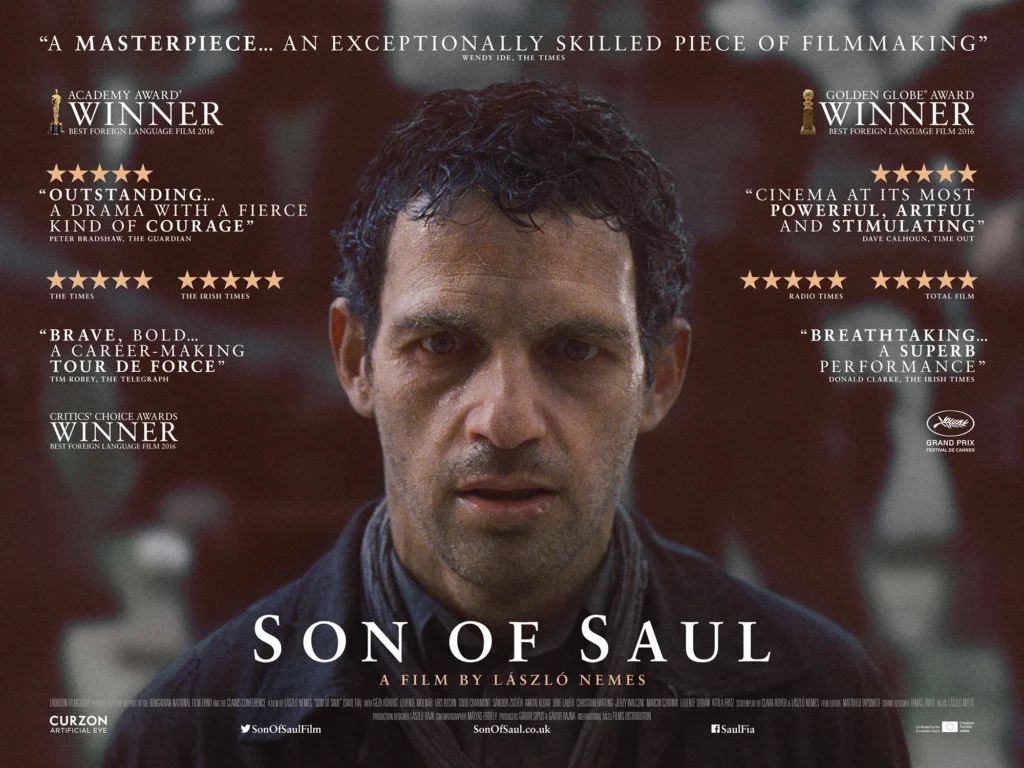 ---
Watch the Trailer
---
Images