Two old Viennese friends embark on a road trip from Vienna to southern Spain. One is a Jewish Holocaust survivor haunted by the pain of the Gitano children singing flamenco in the camp, the other is his best friend, a wise-cracking guitar player who isn't sure he has what it takes to get him where he needs to go.
---
Synopsis
On the eve of his 85th birthday, Peter Perez (aka Pepi), a Viennese Holocaust survivor, struggles to write his fandango. As a child he and his Jewish family ended up in the Rivesaltes concentration camp in the south of France. There, Pepi was separated from his parents. He listened as the Spanish Gitano children sang fandangos, a flamenco style, to communicate with their parents on the other side of the separation wall. No barbed wire could stop their voice. At the age of 5, Pepi could only listen, voiceless.
80 years later he's still trying to express the burden of his trauma. Pepi and his musician friend Alfred decide to head on a road trip across Europe in search of authentic flamenco song, armed only with their wry Viennese wit and a guitar in the trunk. They land in the sleepy village of Paterna (Spain), where Pepi has been coming for years. As the village builds up for its yearly fiesta, Pepi realizes that the music that haunts him from his childhood no longer exists. The singers no longer carry that pain. Pepi decides to return to Rivesaltes for the first time since he was a child, to confront the ghosts of his past head on.
About the Director
Lucija's documentary feature La Chana (2016) won 17 awards, including the IDFA Audience Award 2016, the Gaudi Award 2018, Feroz Award 2018 and was a finalist for best documentary at the European Film Awards 2017. It screened at over 150 festivals worldwide, was distributed theatrically in eight countries and broadcast internationally (ZDF Arte, RTVE, TV3, SVT, STARZ, YLE, CANAL+, among others). She directed, produced and edited over 30 documentary shorts for international media, such as The Guardian, The New York Times and Global Post. More recently, she directed/edited the Flamenco episode and produced/edited the Samba episode of the series Generations. In 2014 she founded the film production company Noon Films S.L.U. in Barcelona, Spain. She's a member of the European Film Academy, the Catalan Film Academy, DAE, CIMA, and Dones Visuals, the association of women filmmakers of Catalonia.
Artist Statement
I was immediately captivated by Pepi's story. It wasn't just the details that grabbed me. It was the bigger questions it opened up: What happens when the innocence of childhood is taken away and one is left trying to fill that void throughout a lifetime? What is the role of music when it weaves through time, place and memory? What is lost and what is gained through the difficult, Quixotic emotional process Pepi keeps putting himself through? What does Pepi's story tell us about our polarized world today?
Pepi Fandango tackles these questions through a layered, character driven road movie full of pathos, humor and sadness, joy and pain, life and death, meaning and absurdity. At its core, it explores our deep human need to communicate, whether through song, music or a whisper. It's about the process of searching for a voice and the longing to be heard.
Festivals, Screenings, & Awards
Warsaw International Film Festival 
Year
2023
Production Country
Spain
Production Company
Noon Films S.L.U.
Distribution
Raina Films 
Subject Region
France, Spain
Runtime
80 minutes
Director
Lucija Stojevic
Producers
Andrés Bartos Amory
Lucija Stojevic
Associate Producer
Deirdre Towers
Director of Photography
Samuel Navarrete
Editors
Mariona Sole Altimira
Lucija Stojevic
Original Music Composed by
Alfred Pahola
Sound Design
Andrés Bartos Amory
Final Sound Mix Supervisor
Laura Tomas Cascallo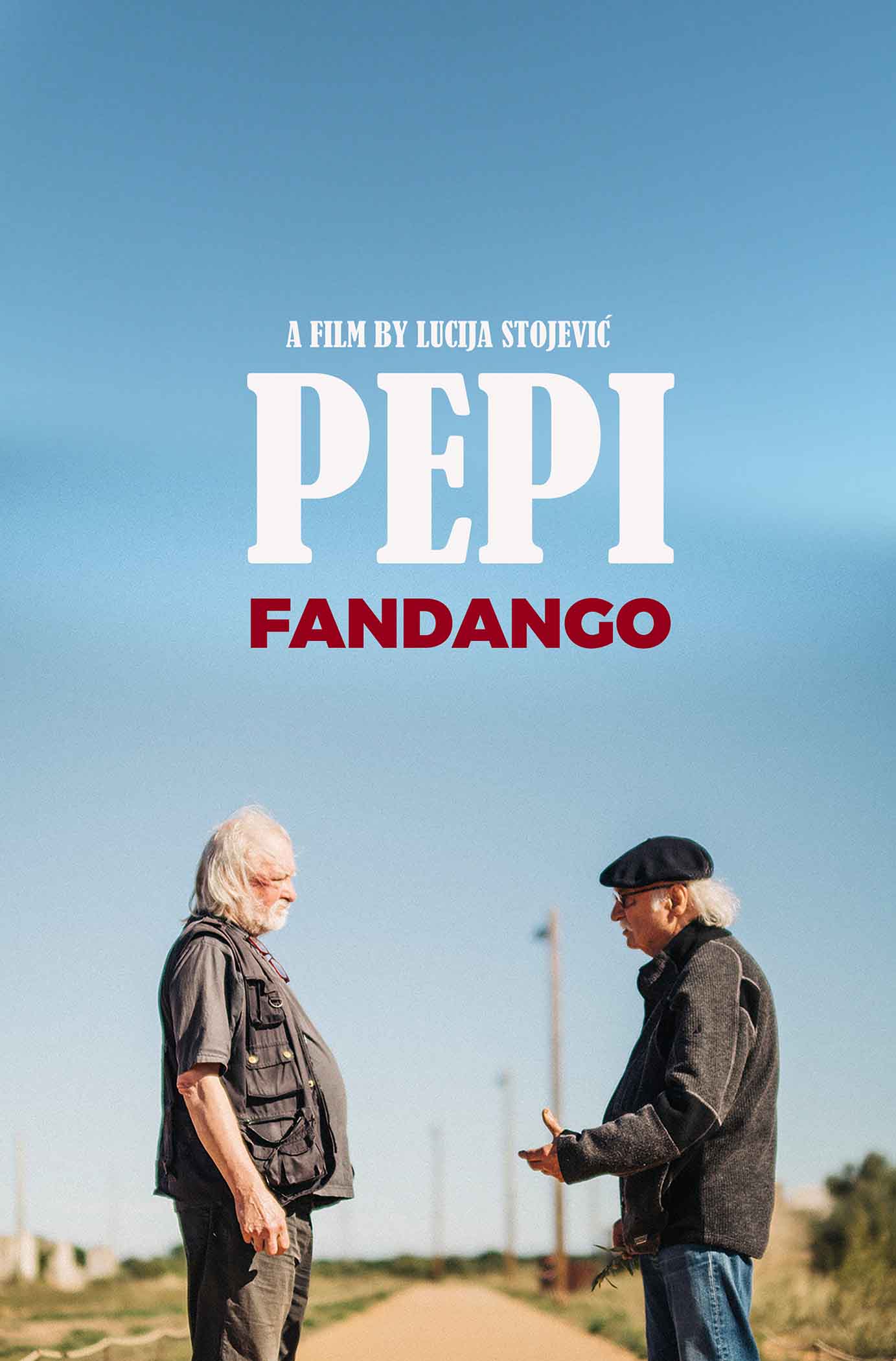 ---
Trailer
---