Menachem Daum, a Brooklyn filmmaker and son of Holocaust survivors from Poland, interweaves his personal and family history with the story of Christian Poles who preserve the Jewish heritage sites that were sacred to his parents and ancestors.
---
Background
When my parents reminisced about Jewish life in prewar Poland their perpetual mourning would evaporate and for a few minutes it felt as if the Holocaust had never occurred. I was drawn to find what remained of their vanished world. I started my search in 1989, the last year of Poland's communist regime. I discovered that the communists had adopted the ethno-nationalist narrative that Jews were never "true Poles" and systematically erased Jews from Polish history. After the fall of communism, I noticed gradual improvements in Jewish heritage sites, including my ancestors' cemetery. I learned this was the work of Christian Poles, many of whom were motivated by the teachings of Pope John Paul II. Many also wanted to counter communist anti-Semitism by becoming "anti-anti-Semites." In 2014 their many years of effort led to the opening of Warsaw's Museum of the History of Polish Jews. I was so moved by the Museum's opening that, as a gesture of support for my "Memory Keeper" friends I obtained Polish citizenship. However, only a year after the Museum's opening I and many Memory Keepers were deeply disappointed by the results of Poland's 2015 presidential election which energized Poland's resurgent radical ethno-nationalists. I leave Poland with mixed feelings; sadness because so little is left of what I was looking for but also joy in finding many Christian Poles who share my parents' and my own love for prewar Jewish Poland.
Director
Menachem Daum's first PBS documentary, A Life Apart: Hasidism in America (1997, co-directed with Oren Rudavsky), which was narrated by Leonard Nimoy and Sarah Jessica Parker was nominated for an Emmy. Daum also co-directed Hiding and Seeking (2005) in which he took his family to Poland to find the Poles who risked their lives to hide his wife's father for more than two years during the Holocaust. Hiding and Seeking was broadcast by PBS on its prestigious POV series and received numerous awards including an Independent Spirit Award nomination. Daum also co-directed The Ruins of Lifta: Where the Holocaust and Nakba Meet (2016) which focused on the only Arab village abandoned in the 1948 Arab-Israeli war that has not been completely destroyed or repopulated by Jews. Daum also directed Only With Joy: The Life and Legacy of Rabbi Meir Shapiro (2020) about the founder of the famed prewar yeshiva in Lublin, Poland.
Year
TBD
Film Type
Documentary
Film Length
TBD
Director
Menachem Daum
Producer
Steven Fischler
Associate Producer
Martin Dornbaum
Cinematography
Sebastian Jensz-Stawowczyk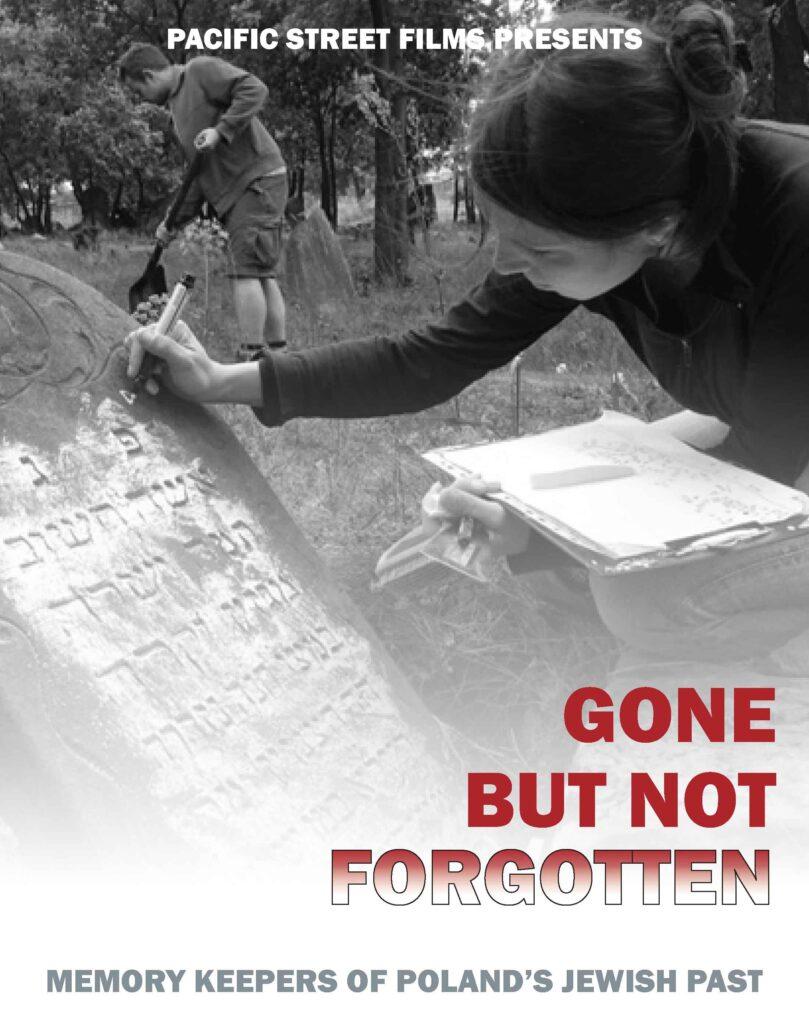 ---
Watch the Trailer
---
Stills