Fritz Bauer's Legacy not only reveals a fascinating history of why it took so long for justice to find its way into German courts but it also effectively illustrates its significance for a future without mass murders and flagrant injustices.
---
Synopsis
Probably for the last time former SS-guards recently faced trial for their role in German concentration camps, as for many decades Germany's justice system had difficulty dealing with its countless unpunished Nazi crimes. However, already in 1963 General State Prosecutor Fritz Bauer (1903-1968) aptly indicated that one should also prosecute small cogs in the machines of industrialized mass murder. Interspersed with stirring and moving first hand witness accounts of concentration camp survivors.
About the Directors
Sabine Lamby was born in Frankfurt/Main in 1966. She studied journalism, German literature and politics in Mainz and Munich. In 2000 she founded the naked eye filmproduktion together with Giulio Ricciarelli. In 2014, after several years of research and preparation, the film "Im Labyrinth des Schweigens" was made together with Claussen + Putz Filmproduktion. The film won numerous prizes and was nominated for the German Film Prize in several categories. In addition, "Im Labyrinth des Schweigens" was the German entry for the Oscar " best foreign film" in 2015 (Short List). Since then, Sabine Lamby, together with Cornelia Partmann, has focused the naked eye filmproduktion on the development and co-production of feature films, documentaries and series.
Cornelia Partmann was born in Frankfurt/Main, in 1966 moved to Berlin in 1986. She holds a master's degree in film studies from the Free University of Berlin. During her stay in New York from 1999-2003, she studied documentary film production and directing at the NYU. There she shot and produced, among others, her first documentary film "Dating Lisa", a portrait of the then office manager and "grand dame" of the German/Jewish newspaper "Aufbau" (broadcast on ZDF and arte). Since 2008 she has been a producer at naked eye filmproduction with a focus on story development. She also runs her own agency naked eye for directors, writers and film composers based in Berlin.
Isabel Gathof studied film production at the University of Television & Film (HFF), Munich – after successfully completing her apprenticeship at Saatchi & Saatchi, Frankfurt. Graduating from film school in 2011, she founded Feinshmeker Film, a documentary film production company specialized in projects with Jewish topics. Isabel was awarded with the "VGF"1- scholarship for young producers in Germany; the first documentary feature she directed "Moritz Daniel Oppenheim – The first Jewish painter" won several prices. She works as an independent director & producer based in Hanau.
Year
2022
Production Country
Germany
Production Company
naked eye filmproduktion GmbH & Co
Distribution
Real Fiction (German Cinema Distributor), MagnetFilm (World Sales)
Subject Region
Germany
Runtime
98 min
Directors
Sabine Lamby
Cornelia Partmann
Isabel Gathof
Co-Director
Jens Schanze
Producers
Sabine Lamby
Cornelia Partmann
Isabel Gathof
Screenplay
Sabine Lamby
Cornelia Partmann
Isabel Gathof
Cinematography
Nic Mussell
Editing
Martin Hoffmann
Original Music Composer
Tobias Schinko
Costume Design
Edit Szücs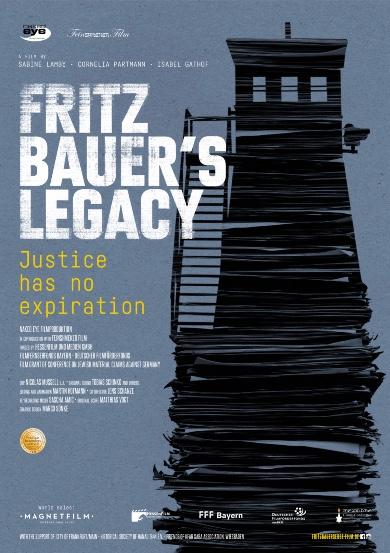 ---
Watch the Trailer
---
Images