I am the only member from my family who is able to go with my Holocaust survivor grandmother to the yearly tribute in Ravensbrück.
---
Synopsis
I am the only member from my family who is able to go with my Holocaust survivor grandmother to the yearly tribute in Ravensbrück. We stay at the former SS buildings. Artist come to perform, survivors remember, days are devoted to memory. Although I am there to support my grandmother, it seems she is much stronger than me. But how do I deal with this location, with spending all my summers in a death camp? How can I balance my feelings in between hate for this place and overcoming the unbearable memories of my grandmother's and her mother's past that all became part of mine?
I grew up with the knowledge of a horrible trauma that happened to my family 78 years ago. A big part of my family perished in concentrations camps.
My grandma is 95 years old now. She is the most important person on earth for me. I follow her everywhere she goes even if it is painful for me. Will the upcoming Holocaust Memorial event in the fall bring an end to my painful journeys and let me live in the present? Dear Helen is a film-letter, an experimental docu-diary, dedicated and addressed to my great-grandmother Helen, who perished in Rechlin KZ, in the arms of my grandma
About the Director
Diana Groó is a Hungarian multi award winning film director, scriptwriter, producer. She graduated at the University of Theatre and Film Arts (SZFE) Budapest where she also obtained her DLA diploma in 2018. She is the co-founder of Katapult Film studio and DunaDOCK Masterclasses. The theme of Central European Jewry is often emphasized in her cinematic and theatrical works. Following her prize-winning shorts and documentaries, she debuted with her feature film A Miracle in Cracow, a Central European Jewish modern tale produced in Polish co-production. Her second feature film, Vespa (2010), winner of UNICEF Prize, the Dialogue Prize for Intercultural Communication of Cottbus FF, Reflect D' Or and many others. Her latest creative archive documentary, Regina (2013, Lia Award Jerusalem FF, aired BBC Four 2015) voiced by Rachel Weisz and by Martina Gedeck – was based on one single photograph of the world's first female rabbi. It was screened widely, including the International Holocaust Remembrance Day at UNESCO Palais (2014) and the Library of Congress (2014), The documentary is deposited in the Visual Center Collection at Yad Vashem. Diana is the Head of the Film and Media Specialist Program at Metropolitan University Budapest. Her current projects DEAR HELEN – LETTER FROM THE LAST KZ an experimental docu-diary, and a hybrid docu-feature drama entitled RECORDINGS / The Great Trial are in production and post-production phases in Éclipse Film – Katapult Film co-production along with Julianna Ugrin producer.
Year
In Production
Director:
Diana Groo
Sound
Lajos Ersek, Diana Groo

Cinematographer
Balázs Domokos, Ádám Breier, Diana Groó
Consultant:
Noemi Schory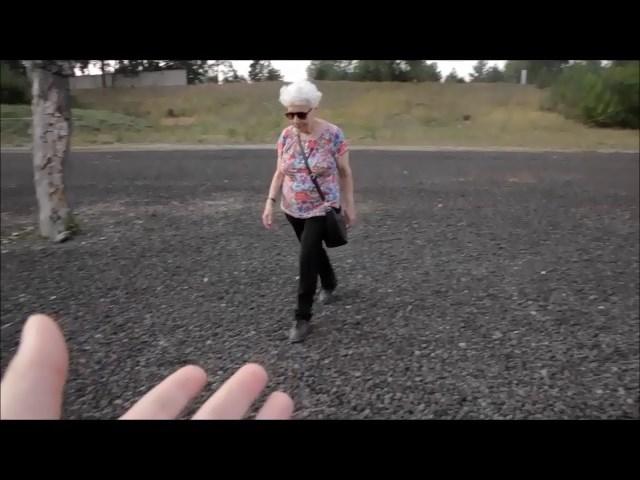 ---
Watch the Trailer
---
Stills