Three Canadian Holocaust survivors journey to hometowns, killing sites, archives and hiding places in search of clues to unanswered questions from their pasts.
---
Synopsis
Three Canadian Holocaust survivors journey to hometowns, killing sites, archives and hiding places in search of clues to unanswered questions from their pasts.
Maxwell wonders what happened to a baby he saved in a forest in 1943. Helen wants to know more about the fate of her brother. Rose is retracing the final steps of the woman who saved her life.
The survivors who appear in this film came of age during the Holocaust and carry the burden of knowing they are the last living link to it. This film delivers a powerful warning from history, inspiring stories of survival, and a last chance to solve lingering mysteries.
About the Director
Rebecca Snow is an award winning director, writer and producer specializing in history and social issue documentaries.
Rebecca won the 2018 Canadian Screen Award for Best Direction in a Documentary Program for Real Vikings: Viking Women.
Her early career was spent in the UK working on BBC's The Battle for North America, Simon Schama's Power of Art and the dramatized series Rome: The Rise and Fall of an Empire.

Her writing/directing broadcast credits include CBC's Nature of Things, NBC's Who Do You Think You Are? And for History Channel: Museum Secrets, Perfect Storms, Battle Castle and Mummies Alive.
In 2018 Rebecca created, produced and directed the online documentary series The Better is Possible Project. Intimate and inspiring mini-documentaries about six very different people facing their own personal struggles and how they are using their experiences to fuel change.
In 2019 she directed two feature length documentaries: Cheating Hitler: Surviving the Holocaust and Pandora's Box, a film about menstrual equity.
Artist Statement
How can we ever really grasp the magnitude of the horrors of The Holocaust? That unfathomable number of 6 million Jews who perished (1.5 million of them – children). How do you humanize that statistic?
The three protagonists of this film Helen, Maxwell, and Rose bring the history to life. It was over 75 years ago but for them it could have been yesterday. In epic 4-hour interviews they bared their souls and their suffering to me with such trust and openness. The heart-wrenching moments that they were separated, as children, from their families. The series of events that enabled them to survive. The loss, the luck.
It was very important to me throughout the film to remind the audience that these three survivors now in their final years were just kids when it happened. I played with various elements to underscore that – the music, the interview setup, the line-drawing animation amongst other things.
I planned to take these survivors, and in some cases their grandchildren, on journeys to investigate unanswered questions they had about their past. When research on the film began I never suspected we'd make so many incredible discoveries. What we uncovered for Maxwell's story actually made world headlines (BBC News: Holocaust Survivor meets baby he saved in WW2). But most importantly it brought all of these survivors a sense of peace, and somehow in a film about the holocaust, a sense of hope.
The fact that we are still able to find answers to 75-year-old mysteries just proves that the history is still very much alive today. I have spent much of my career making history films, but none like this. To be able to go back to the very places where things happened, and hear it from the courageous people who lived and breathed it.
I will never forget 90-year-old Rose walking the final path her mother took with her little brother – to the gas chambers at Sobibor, Poland.
Or Helen's face when she learnt we'd found the little boy she's been wondering about all her life.
I won't forget the German cartridges a forensics team pulled out of the ground in Ukraine on the spot where Maxwell's mother and sister were shot.
I am haunted by the experience, but also moved and inspired beyond words by these three incredible survivors. I hope the audience feels the same way.
Festivals, Screenings, & Awards
Canadian Screen Awards – Best Visual Research
Realscreen Awards – Nomination
Banff World Media Festival
Broadcast on History Channel (CA)
Year
2019
Production Country
Canada
Production Company
HLS Productions, Saloon Media
Distribution
Saloon Media
Subject Region
Poland, Ukraine, Lithuania
Runtime
90 minutes
Executive Producers
Michael Kot
Sam Sniderman
Producer
Steve Gamester
Director/Writer
Rebecca Snow
Research
Heather Kohlmann
Naomi Weiss
Natasha Niedzielska
Editor
Graeme Ball
Director of Photography
Mark Caswell
Interview Filming
Alysha Galbreath
Assistant Camera
Scott Burton
Sound Recording
Ryan Cox
Original Music
David Wall
Archive Producers
Elspeth Domville
Elizabeth Klinck
Storytelling Animation
Hanna Jovin
Adrian Morphy
Narrator
Ella Farlinger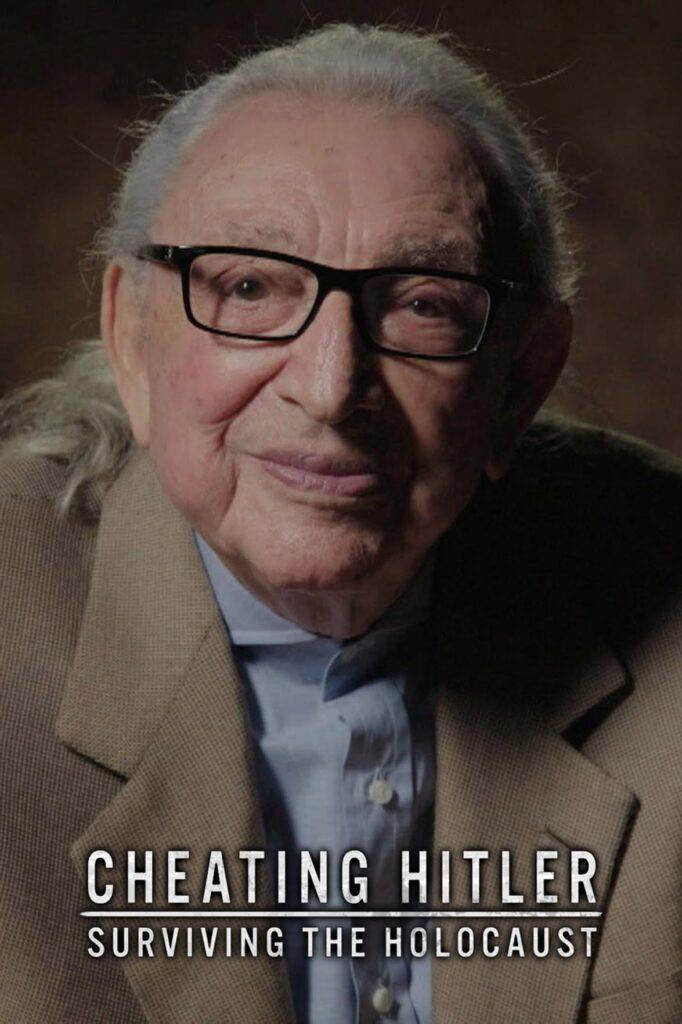 ---
Watch the Trailer
---
Stills