After Auschwitz is a "Post-Holocaust" documentary that follows six extraordinary women, capturing what it means to move from tragedy and trauma towards life.
---
Synopsis
These six women all moved to Los Angeles, married, raised children and became "Americans" but they never truly found a place to call home. What makes the story so much more fascinating is how these women saw, interpreted and interacted with the changing face of America in the second half of the 20th century. They serve as our guides on an unbelievable journey, sometimes celebratory, sometimes heart breaking but always inspiring.
About the Director
Jon Kean has been involved in the documentary film world as a director/producer since the release of his feature film Swimming in Auschwitz in 2007. Prior to that, Jon worked in narrative film as a writer/director. In April 2018, Jon released the documentary film After Auschwitz chronicling the lives of the same six woman from Swimming in Auschwitz but beginning on the day of liberation and focusing on the most common question audiences ask of survivors, "what did you do next?" After Auschwitz, released by Passion River Films and AMC Independent, played theatrically in over 40 cities across the United States and internationally and garnered a perfect score of 100% on the review website Rotten Tomatoes as well as inclusion on various "Best of 2018" film lists. Other projects in development include an Untitled Rwanda Documentary which focuses on the state of the country 25 years after genocide. 
Artist Statement
In 2003, I was researching the concept of laughter as a survival tool in the Holocaust. That theme of spiritual resistance became the heart of my film, Swimming in Auschwitz, released in 2007. Working on that film taught me two very important things: when you tell people you are studying laughter in the Holocaust you get very odd reactions, and for the first time I realized that liberation was not a happy day. This seemingly simple concept had eluded me for years, and I had been involved in Holocaust studies for decades prior to this film. I knew that the next documentary film I made had to be about what happened after liberation. While I had no idea that the process to finish After Auschwitz would last nearly ten years, the journey has been illuminating and has accomplished something unique in presenting a side of Holocaust history that audiences have never heard.
Festivals, Screenings, & Awards
Long Beach International Film Festival – Audience Award
Los Angeles Jewish Film Festival
Warsaw Jewish Film Festival
Moscow Jewish Film Festival
Broadcast on PBS (USA)
Year
2017
Production Country
USA, Poland
Production Company
LAMOTH
Distribution
Passion River Films
Subject Region
Poland
Runtime
87 minutes
Director
Jon Kean
Screenplay
Deborah Blum and Jon Kean
Producers
Michael Berenbaum. Marilyn Harran, Jon Kean, David Charles, Anne Stein
Cinematography
Mark Mervis
Editing
Anne Stein
Sound Department
Kai McLaughlin and Woody Woodhall
Music By
Laura Hall
Visual Effects by
Bobby Maruvada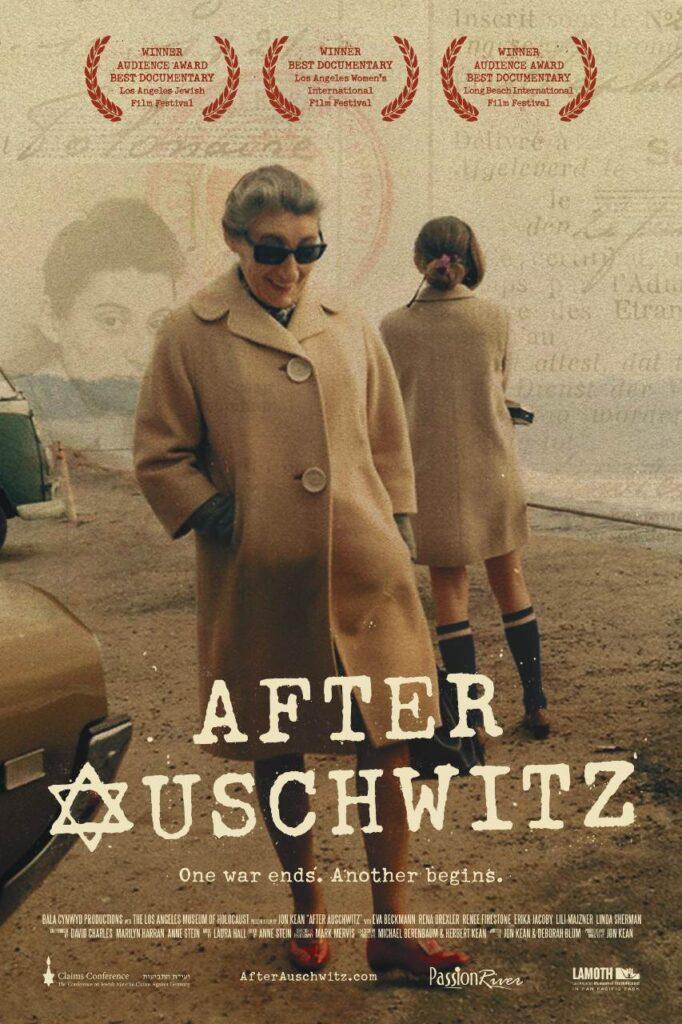 ---
Watch the Trailer
---
Images