Haunted by the recent inexplicable suicide of his wife Bella, renowned Israeli writer and Holocaust survivor Adam Schumacher decides to put Bella's story in writing and publish it as his final novel.
---
Synopsis
As he is confronted with the onset of dementia, Adam reluctantly reaches out to Max Vérité, his former publisher and Bella's old lover. Together the writer and his once publisher set out on a journey through their memories of Bella, the child prodigy harpist they had met in a convent in France, where they were hiding from the Nazis. But the more the story progresses, it becomes evident both have different, sometimes conflicting memories. While Max insists on the accuracy of the narrative, Adam allows a more fluid, intuitive remembering, which corresponds with his deteriorating condition. And so the story of Bella, Adam, and Maxis narrated back to life as a patchwork of both their mismatching memories, at times, a mere figment of their imagination, as they try to breathe life into her story, with all its beauty and pain.
About the Director
Ron Segal is an Israeli writer and filmmaker based in Berlin. He is the author of two novels, short stories and essays. For his literary work Segal has received, among others, the Yosef Campus Award, the Alfred Döblin Scholarship, and the Writers' Work Stipend of the Berlin Senate. Segal regularly holds readings and workshops in schools and cultural centers, in Germany and Austria.
Artist Statement
What were to happen if a Holocaust survivor could no longer speak about his past; not because he doesn't want to, but because he is unable to? When a testimony stands at the threshold of dementia?
As a filmmaker of the third generation, these questions seem pressing especially today, as Holocaust survivors are slowly disappearing. I see it my duty as a storyteller to reinvent, rather than simply retell, their stories in order to keep them alive.
The story that Adam shares with us does not rely on historical facts and figures and therefore, it cannot be erased by his dementia. Rather, it carries an emotional truth, blurring the boundaries between reality and fiction, as Adam goes searching for his lost love. What better artform to tell this story than animation.
Year
In Production
Director
Ron Segal
Animation Director
David Nasser
Art Director
Tomer Hanuka
Producer
Esther Friedrich, Alexander Weimer
Co-Producers
Sébastien Onomo, Paul Thiltges & Adrien Chef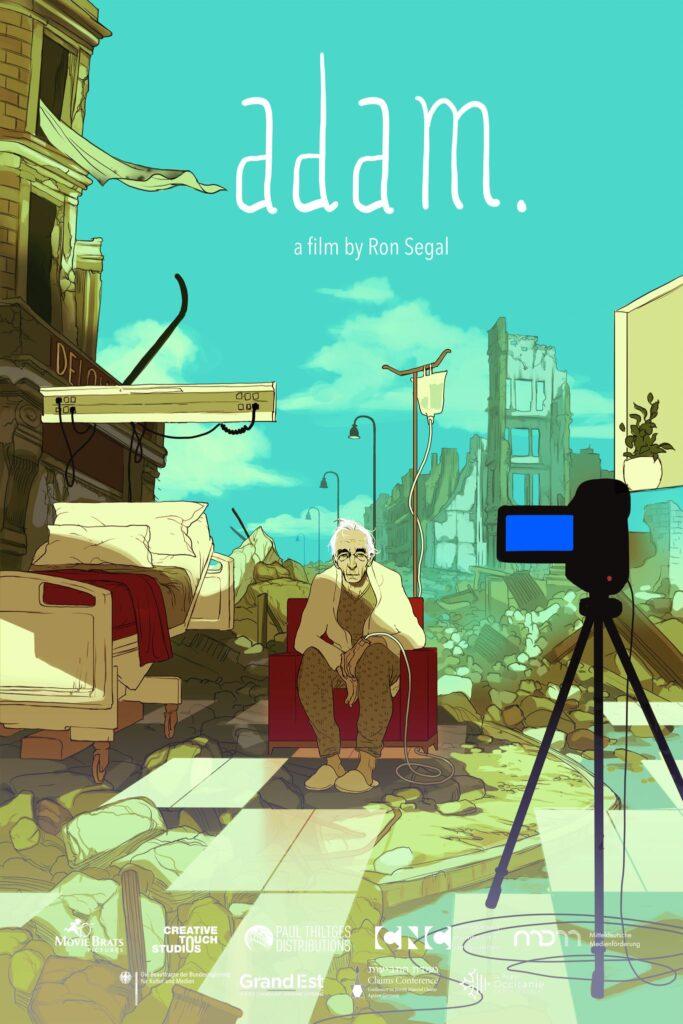 ---
Stills