A Holocaust survivor preserves her story interactively so that she will be able to tell it forever.
---
Synopsis
116 Cameras follows Eva Schloss, a Holocaust survivor and stepsister of Anne Frank, as she embarks on an ambitious new project: preserving her story as an interactive hologram that will have conversations with generations to come.
About the Director
Davina Pardo is an Emmy®-award winning filmmaker who produced the HBO documentary Very Semi-Serious. She has also directed several award-winning documentary shorts.
Artist Statement
In February 2013 I read an article about New Dimensions in Testimony, a new technology that would make it possible for people to have conversations with Holocaust survivors long into the future. I immediately reached out to inquire about the possibility of making a film that would document a survivor's experience telling their story for the project and was thrilled to begin filming in fall of 2015.
New Dimensions in Testimony (NDT) was developed by the University of Southern California Shoah Foundation, the University of Southern California Institute for Creative Technology, and Conscience Display. The technology enables people — now and far into the future — to have a "virtual conversation" with Holocaust survivors about their life experiences.
Additional Information
Eva Schloss is a Holocaust survivor, author, and speaker. She lectures widely in the United States, Europe, and Australia about the Holocaust and its consequences. Her story is also told through the popular play by American playwright, James Still, And Then They Came for Me: Remembering the World of Anne Frank, at which she often holds question-and-answer sessions.
In 1996, she filmed a video testimony for the USC Shoah Foundation's Visual History Archive. Her interview can be viewed here.
Festivals, Screenings, & Awards
HotDocs Canadian International Film Festival
– Winner: Audience Award, Best Short
San Diego Jewish Film Festival
– Winner: Best Documentary Short
San Francisco Jewish Film Festival
– Winner: Best Documentary Short
New York Times Op-Doc
– Academy Award Shortlist
Year
2017
Production Country
USA
Production Company
Birdling Films
Distribution
NY Times Op-Doc
Subject Region
USA, Europe
Runtime
15 minutes
Director/Producer
Davina Pardo
Co-Producer
Joanna Sokolowski
Cinematographer
Emily Topper
Editor
Lila Place
Consulting Editor
David Teague
Composer
Max Avery Lichtenstein
Sound Recordist
Judy Karp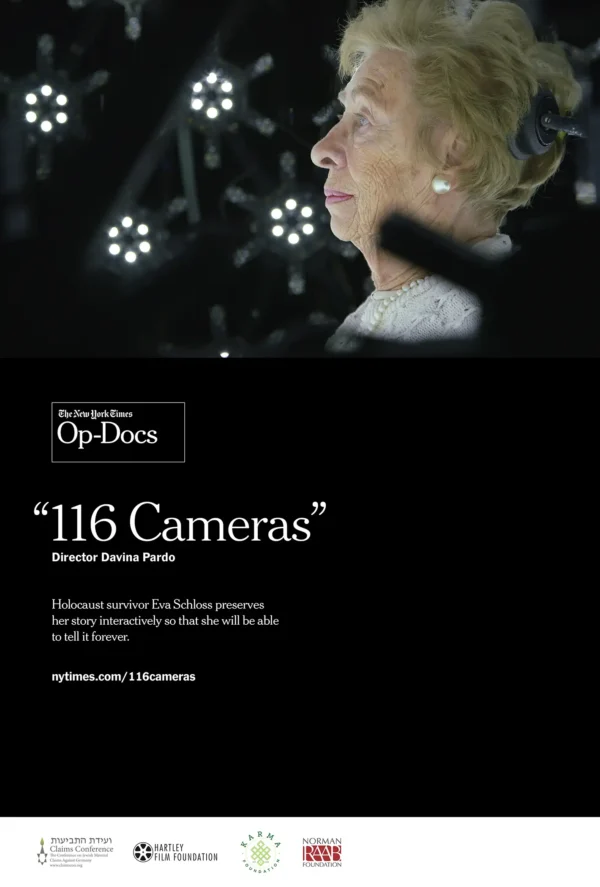 ---
Trailer
---
Stills