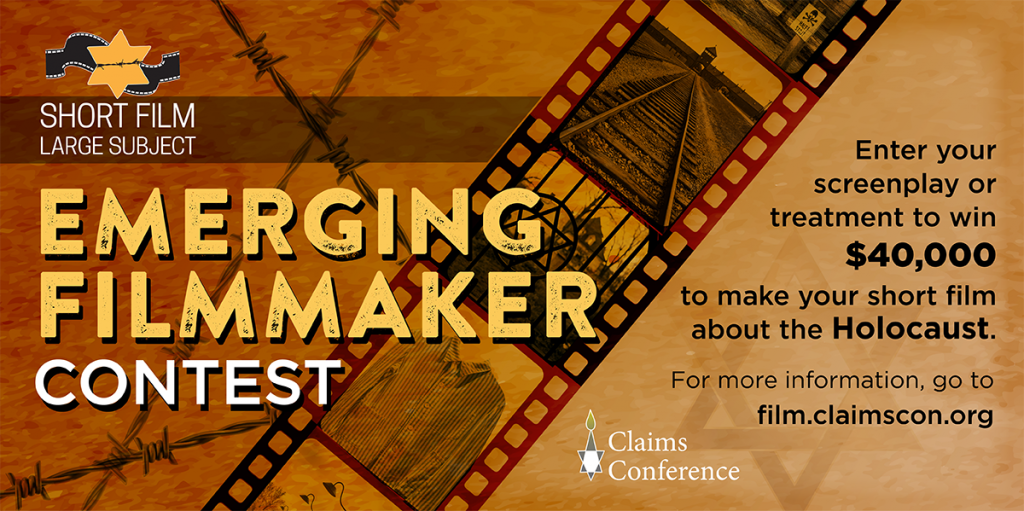 Applications open May 1st, 2021. The deadline is June 15th, 2021.
For more information and to apply, click here .
Informational Webinars
NYU Production Lab: Friday April 9th, 12:30 PM ET
To register: https://nyu.zoom.us/webinar/register/WN_Q6FKRWT1Tfm_9aytWjJLOg The webinar is open to everyone. For those wishing to participate who are not associated with NYU, please put "n/a" in the registration questions.
Ghetto Film School: Wednesday April 14th, 6:00 PM ET/ 3 PM PT
To register: please contact us at filmcontest@claimscon.org, and we'll send you the invitation link prior to the webinar.